When you decide to get an Audi, you have many options to choose from. You can either get a car new or used, and you have the option of getting a car from either a dealership or a private seller. Any car buying experience that you have, regardless of whether it's good or bad, can affect your perception of the seller and car ownership. Since we know how important it is to have happy, satisfied, and loyal customers, we are proud to be one Audi dealership that makes customer satisfaction a priority. From answering initial questions about a car you're interested in to turning over the keys, we help customers out every step of the way. Sweetening the deal is the fact that we have a large inventory of new and used vehicles to choose from.
New and Used Audi Vehicles for Sale
Of the many decisions that you need to make when you get a car, one is whether to buy a car new or used. Depending on what you're looking for, either option could be right for you. If you want the latest features, accessories, and technology, it's best to get a new car. Most manufacturers update their vehicles each year to outfit them with the newest technology and safety features. Each new model year's vehicle might also have improvements and changes from the previous year's model based on feedback from consumers and critics. When you buy a new vehicle, you'll also be able to customize every feature ranging from trim and optional add-on features like a sunroof, heated seats, or a larger infotainment screen to the car's exterior paint color.
Regardless of whether you buy a car new or used from us, you can rest assured that it undergoes a thorough inspection before it leaves our lot. Whenever a car arrives, it undergoes a thorough inspection, inside and out, by one of our expert mechanics to make sure it's in prime condition. When you see a sale sticker in a car, you know we have made sure that it's mechanically and aesthetically sound. If you have any questions about a vehicle, our staff is happy to help.
Audi Service near St. Louis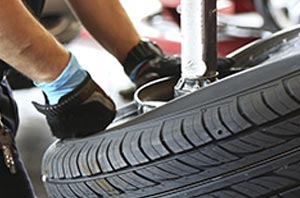 No matter what your car needs, whether it's simple maintenance or more complex repairs, you are encouraged to bring your car into our premier service department for an appointment. We are proud to serve everyone in the St. Louis area with their car concerns, and it's our priority to get you back on the road as quickly and safely as possible. When your car needs service, simply call us to make an appointment at your convenience.