Used Cars for Sale in Springfield, MO
Welcome to your friendly Springfield, Missouri, Audi dealership. Here, we are keeping the roads fresh with a large inventory of quality vehicles to choose from. Many of these vehicles come to us from our beloved customers who come here looking to trade up to the latest Audi model. Other used vehicles were leased out and are now available for sale at steep discounts. In every case, we expect that you will be able to find something that suits your needs because we offer such a variety.
Benefits of Buying Used Cars
Buying a used vehicle is extremely advantageous for a number of reasons. Believe it or not, but the lemons that people often complain about are not used models that they purchase at the dealership but brand-new models of a new generation that haven't been tweaked yet by the engineers. Although Audi is more refined and less likely to introduce a vehicle that hasn't been road-tested sufficiently, you will find that brand-new vehicles are more apt to suffer repetitive failures if they are the first production of a prototype.
The engineers address the flaws in these vehicles and improve more and more with each additional model year before the new prototype is released. However, you may find that options also get more and more expensive each model year as manufacturers push to get rid of overstock and charge more for special orders on options. In fact, you may find that items that were once standard are now thousands of dollars more. For this reason, buying a used car is a wise step.
Although lemon laws are there to combat any incidences where a brand-new vehicle is breaking down too much, a used vehicle has to rely on its service records to predict its future condition. For this reason, you can't go wrong shopping at Audi of Springfield because we attract customers who take care of their vehicles. In truth, the contractual obligations created by the leasing process ensure that we always have a constant stream of leased vehicles coming up on the used market once the leases are fulfilled. Drivers can be penalized for excessive miles and excessive wear and tear.
Quality Used Cars for Sale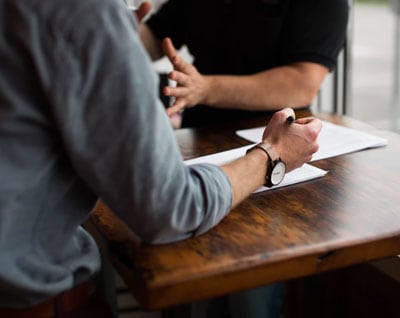 We are able to back our used vehicles with our reputation of safety and reliability only because we have the resources to do so. We have a team of factory-trained automotive service technicians on hand to thoroughly inspect each and every used car. They have the expert eye to spot any weak spots and have our authorization to recondition the vehicles for sale. This means replacing any premature wear and making that used car look and drive like new again.
Despite the higher mileage that you may find on a used car, the mileage itself has negligible importance to the overall value of the vehicle. The function of the automobile is dependent upon the quality of maintenance performed.
One case example of defective service is a simple tire rotation. Dealerships with untrained mechanics will warp brake rotors by torquing them with impact guns. If you feel vibrations and have difficulty braking at high speeds, this is usually the cause.
Please stop by our dealership for a test-drive of used vehicle and compare it with the latest models. When you consider the volume of work that we put into making these used vehicles like new again, it is hard to consider shopping elsewhere if you are frugal and on a budget.
Purchase prices do not include tax, title, license and $199 admin fee. Please verify all information. We are not responsible for typographical, technical, or misprint errors. Inventory is subject to prior sale. Contact us via phone or email for more details.