Your Next Step
Your Next Step
Sorry, this form is temporarily unavailable.
Cancel
Important Information & Disclaimers
Where Can I Trade In My Car in near Springfield, MO?
Finding a large selection of quality new and used vehicles in one dealership is ultra-convenient when you are shopping for a new car. It is never a good idea to invest a large chunk of your paycheck in something that you've never experienced in person.
Fortunately, Audi of Springfield has the entire process streamlined for your convenience. They even accept trade-ins for any new or used vehicle on their lots! This is exciting news because the trade-in process is as easy as requesting a quote, finding the model that suits you, and finalizing the trade in with an iron-clad contract.
The beauty of the trade-in process comes from the flexibility that you have in using the quoted amount towards multiple avenues. On one hand, you may not have that late-model trade-in vehicle paid off in full yet. In this case, you have the option of paying off the former auto loan in full to start with a clean slate. While this is a popular option, you can also roll over the payments into your new auto financing loan.
How Much is My Car Worth?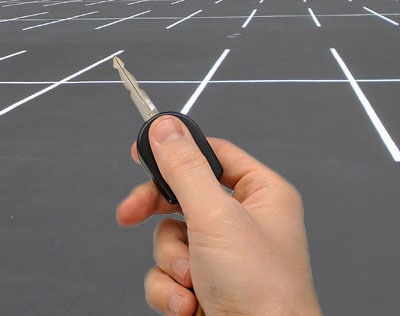 Instead of just speculating about what you can do when you make time for a visit to our dealership, you can start planning out the process at this moment. Simply enter an accurate description of your vehicle into our online trade-in estimate tool to calculate a quote. Although we are not bound by any online quote, the more accurately that you describe your prospect trade-in, the firmer the quote will be. We are ultimately unable to guarantee any price until our automotive service technicians assess the condition and help us determine the true value.
And while this may all seem like it is being overly critical, you benefit when you purchase any other used vehicle on our lot that is more reasonably priced because the correct value was assessed. So, it is an avenue that works both ways and that is in place to ensure fundamental fairness to all shoppers at Audi of Springfield.
Because we have to recondition the vehicles, we can't ignore gasket leaks, whining differentials, computer codes, and obvious wear. These issues have to be resolved before we can even put the car up for resale. Of course, we are able to offset the costs of refurbishing the used vehicles by fitting the restorations into our workload on slow days. This keeps our technicians busy all the time and sharpens their skills.
What Can I Trade in My Car For?
There is no limit on what type of trade-in you can make. You can choose anything on our lots because we are essentially paying you in advance for the cash we will make when we resell your trade-in. This convenient service and the flexibility help smooth out the car buying process so that you are not making monthly payments on two loans or forced to battle for attention on the private market.
We have the advertising budget, selection, reputation, and location to draw in the prospective buyers. We also have the teams of factory-trained service technicians and nigh unlimited resources to ensure the quality and safety of used vehicles. When you add all this up together, it is no wonder why everyone loves to shop at Audi of Springfield. We put money in your pocket and restore used vehicles to that desired level of functionality that spares you the breakdown headaches.