Benefits of Replacing Your Windshield Wipers
Vehicle safety is an incredibly important part of your automobile. Not only should you be kept safe while driving, but your passengers and the other drivers on the road are also important. To know what's going on around you, you need to have a proper view through your windshield. If your windshield is dirty, this can be a distraction. Your windshield wipers can help whisk away things like snow, slush, road salt, dirt, and rain. However, broken or worn-out wipers will only cause problems. Our staff here at Audi of Springfield is available to help you choose a new pair of wipers when the time comes. But, how much do you really know about the frequency at which you should be changing these wiper blades?
How Often Should I Replace My Windshield Wiper Blades?
A typical pair of windshield wipers will last anywhere from six months to one year. In areas where the weather can get pretty intense, you may experience the need for a changeover sooner. Places in the country that have cold and harsh winters require the use of seasonal wiper blades. When you bring your vehicle to Audi of Springfield, we'll inspect your windshield wiper blades to see if they need to be replaced soon.
Certified Automotive Technicians

Only the best automotive technicians are employed at Audi of Springfield. Each of our technicians is certified in their field, and they can provide you with accurate advice regarding your windshield wipers or any other service you need. Let us know if you have concerns about your wipers.
Only Quality Automotive Parts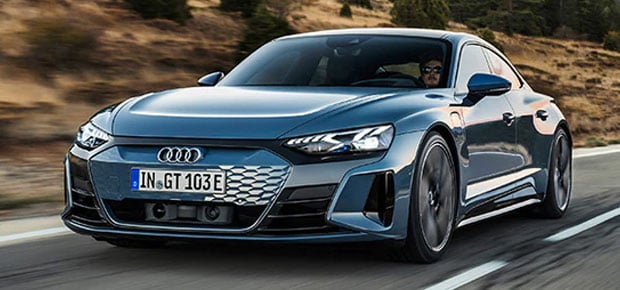 The windshield wipers that we will recommend to you are utilized by the manufacturer of your automobile. These high-quality parts will last, but they will also provide you with the visibility that you need when you're behind the wheel. It's tempting to save money on aftermarket parts, but it's not worth it in the long run.
Make an appointment with Audi of Springfield if you would like to have us inspect your current set of windshield wiper blades. We can also replace your current set if necessary. Let us know if any other routine maintenance or repairs need to be done to your vehicle. We recommend following the scheduled intervals that are recommended by Audi or the manufacturer of your vehicle.
Hours
Monday

9:00AM - 7:00PM

Tuesday

9:00AM - 7:00PM

Wednesday

9:00AM - 7:00PM

Thursday

9:00AM - 7:00PM

Friday

8:00AM - 6:00PM

Saturday

8:00AM - 6:00PM

Sunday

Closed