Benefits of Replacing Your Cabin Air Filter
The cabin air filter in your automobile provides you with healthy air inside of your cabin while you're driving. If you didn't have this filter, there would be all kinds of particulates coming through your vents. If you're prone to allergies, this is something you want to avoid. As time goes on, your cabin air filter can become clogged with things like pollen, dust, and mold spores. You can also prevent odors inside of your vehicle by having a clean filter. Changing it out regularly is beneficial for your health, but it's also beneficial to your vehicle. For example, you can prolong the lifespan of your heating and cooling system by keeping your air filter clean. Preventing significant issues, later on can save you a lot of money.
How Often Should I Replace My Cabin Air Filter?
The frequency of your cabin air filter changes comes down to the amount of driving that you're doing. If you're not putting mileage on your vehicle, you don't need to worry too much about changing the filter. As a general rule of thumb, you'll need to change the air filter at some point between 12,000 and 20,000 miles. Check your owner's manual for more specific information. You can also have a service technician check your cabin air filter periodically to see how dirty it is. If you live in an area of the country that is a bit dusty (like the desert), you may need to change your filter more frequently.
Certified Automotive Technicians

When you utilize the services provided at Audi of Springfield, you have access to some of the best technicians in the area. They are trained on the Audi vehicles that we have on our lot, but they also can work on all kinds of makes and models of vehicles.
Only Quality Automotive Parts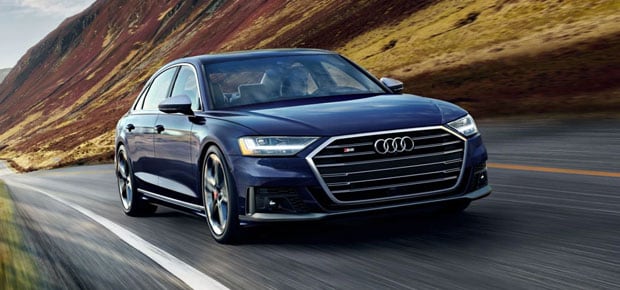 If you need work done on your vehicle or need your cabin air filter changed, rest assured. We only use OEM parts that come from the manufacturer of your vehicle. Aftermarket parts can be questionable when it comes to their quality and reliability. We want to make sure that the work we do on your vehicle is trustworthy.
If you need to have your cabin air filter changed, we encourage you to come down to Audi of Springfield for a service appointment. In addition to checking and changing your cabin air filter, we'd be happy to provide your vehicle with any other routine service that is needed.
Hours
Monday

9:00AM - 7:00PM

Tuesday

9:00AM - 7:00PM

Wednesday

9:00AM - 7:00PM

Thursday

9:00AM - 7:00PM

Friday

8:00AM - 6:00PM

Saturday

8:00AM - 6:00PM

Sunday

Closed