Audi Battery Service Basics
Learn the ins-and-outs of Audi battery service by watching this short video now.
Ah, that dreaded sound of your car's engine struggling to start. If your vehicle won't start, you'll be forced to call for help to get where you need to go. Don't let this happen to you. Instead, make sure you steer clear of battery failure by bringing your new or used Audi or other make/model into our onsite service center for a routine battery inspection. It may seem tedious, but regular battery inspections are just as important as other car services like oil changes and tire rotations. Continue reading to learn the ins-and-outs of battery maintenance in Springfield, Missouri.
How to Know When You Need a New Car Battery
There are many ways to tell if your car, truck or SUV is in need of a new battery, including: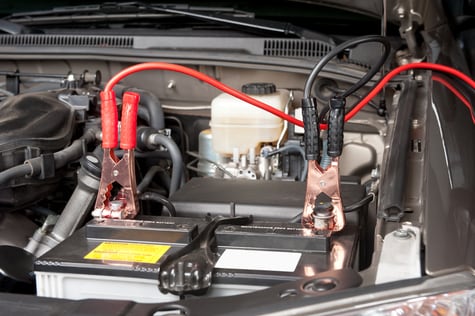 Flickering and/or dim lights
Power windows are slow rolling up and down
You often are in need of a jump start
Rotten eggs odor coming from under your hood
These are just some of the top car battery warning signs to watch for. Additionally, if your battery warning light comes on, you should schedule a service appointment right away. If you find that your vehicle is in need of a new battery, you'll be happy to know that we offer a wide range of new car battery prices that are tailored to fit a variety of budgets. To help you save even more, check out our service coupons.
Why Choose Us?
At Audi Springfield, we strongly believe in preventative car maintenance. No matter what automotive service your car needs, you can count on our team to provide you with the utmost care. For outstanding customer service and top-notch car maintenance in Springfield, make us your one-stop shop for all your vehicle needs. We are conveniently located at 3500 East Sunshine Street. We look forward to serving you!
Service Hours
Monday

7:30AM - 5:30PM

Tuesday

7:30AM - 5:30PM

Wednesday

7:30AM - 5:30PM

Thursday

7:30AM - 5:30PM

Friday

7:30AM - 5:30PM

Saturday

8:00AM - 5:00PM

Sunday

Closed