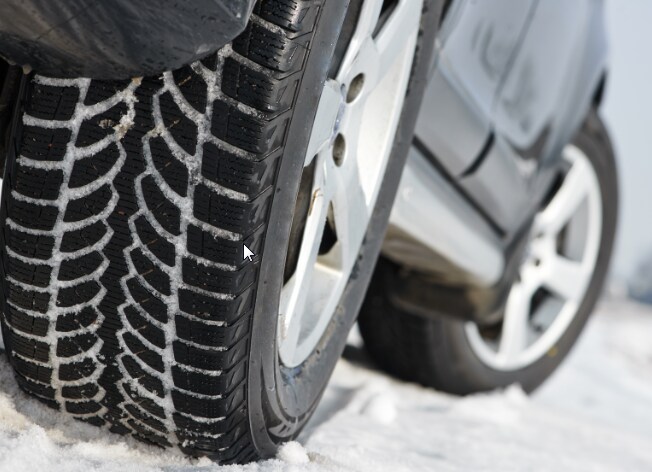 "Winter is coming" is not just a phrase used in fictional television—it's a reality for us Missourians. As we brace ourselves for the cold, we must also think of how to prepare our vehicles for the gripping months ahead.
Similarly to us storing away our flip-flops and taking out our snow shoes, we have to be as proactive with our tires, since it's likely that the tires you have on your vehicle weren't made for the winter season.
Winter vs. Snow Tires
You may be wondering, "Well, are snow tires and winter tires the same thing?" In fact, there's been a transformation over the years. The difference between winter and snow tires is that snow tires used to have a more distinctive pattern around the rim of the rubber which sliced snow but didn't protect its passengers on ice. Today, snow tires are no longer on the market. Tire companies have crafted what they're calling a winter tire. The winter tire has a tread pattern that not only is able to cut through snow but grip ice. These tires are crafted and committed to creating balance, stability and safety.
Winter Tires vs. All-Season Tires
Do I really need winter tires? Especially if all-season tires are available? With uncertainty of the severity this winter may bring, one must be as prepared as possible. All-season tires were designed for mid-range temperatures. And as we Midwesterners know, our winters are not usually mild. Winter tires, however, were engineered to be able to take on the winter roads with no problem.
All-season tires harden, making it more difficult for them to grip the road. On the contrary, winter tires demand control of the road and have an adaptable nature to the ice and snow.
When to Put on Winter Tires
Leading professionals in the industry recommend that when temperatures either approach or drop below 45 degrees that's the right time to swap your tires for winter tires. This temperature is suggested because at 45 degrees all-season tires and other tires become stiff, and they don't grip the road as well.
When to Take Off Winter Tires
When the temperatures start to rise above 45 degrees regularly and the risk of snow has too passed, experts say that's an acceptable time to put your all-season or summer tires back on.
At Audi Springfield, we are devoted to assuring all our clients, customers and guests have a safe winter. We offer winter tires because we are certain they will keep you and your loved ones safe out on those icy roads. Contact us to inquire about top-of-the-line winter tires for sale in Springfield, Missouri.