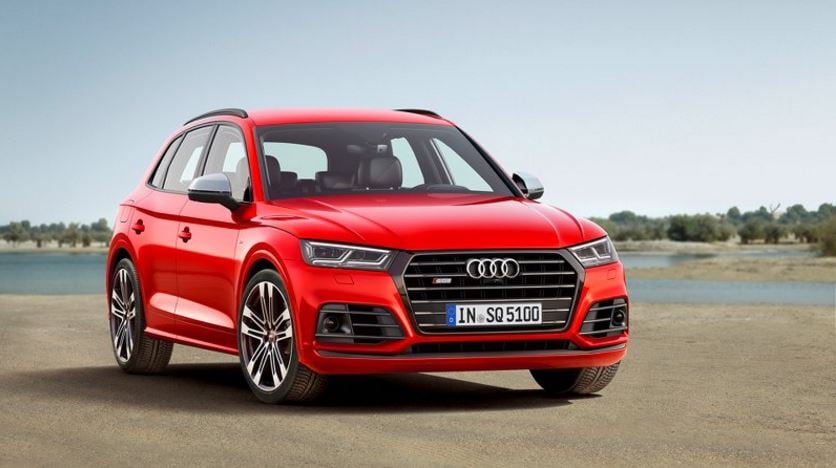 Audi Springfield is pleased to introduce the all-new Audi SQ5. Sleek, classy and powerful, the voluptuous vehicle made its world debut recently at the North American International Auto Show. The SQ5 is powerful, very powerful. It employs a brand-new 3.0-liter TFSI V6 engine that produces 354 horsepower and 369 pound-feet of torque, which gives the vehicle smooth acceleration and plenty of power to pass others on the freeway.
Aside from its exceptional under-the-hood mechanics, the SQ5 also gets refreshed styling on its shell, including a flat, coupe-like roof line paired with an aggressive, wavy shoulder line and prominent wheel arches. There's also new LED headlights and taillights that add to the crossover's elegant look.
Inside, the vehicle offers more space to stretch out compared to the previous generation, with more rear legroom and shoulder room, along with an increased cargo capacity when the second row seats are folded down. Standard, the SQ5 gets a three-spoke flat-bottom steering wheel. A new asymmetrical center console also makes it easier for drivers to operate the numerous controls.
Advanced infotainment options include MMI touch with handwriting-recognition technology and a Bang & Olufsen audio unit with 3D sound. Also optional is a full-color head-up display, which provides up-to-date driving information.
A well-equipped, luxurious crossover, the SQ5 is a standout crossover that is sure to turn a few heads. Be on the lookout for its arrival at our dealership sometime later this year. In the meantime, check out our large online inventory of 2017 Audi Q5 models.