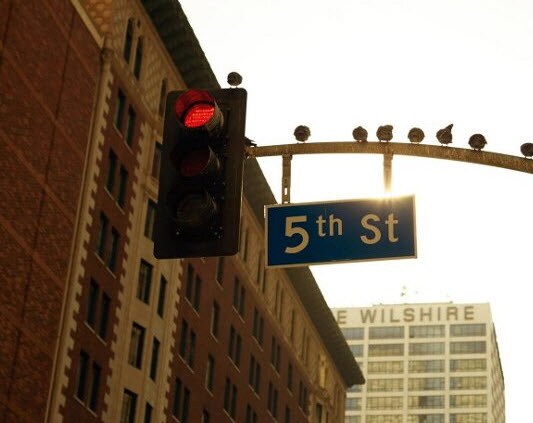 This fall in several "smart cities" around the nation, select Audi models with new Traffic Light Information technology will be able to receive data from lights at monitored intersections.
A feature under the Audi Connect PRIME umbrella, Traffic Light Information is a new vehicle-to-infrastructure (V2I) service that will be available on select 2017 Audi Q7, A4 and A5 allroad models with Audi Connect. Future availability on other Audi cars and SUVs is sure to come, but details regarding this have yet to be released.
How does the new technology work?
When a properly equipped Audi drives into an intersection where the lights are managed by a central traffic control system, the car will request light phase data. This data will be routed by Audi's in-car LTE data connection and servers from Traffic Technology Services (TSS). When received, the instrument cluster and head-up display (if equipped) will show the remaining time until a light turns green.
According to Audi, this is just the start of creating technologies that advance the connection between cars and their surroundings. How could similar tech be used in the future? Audi says that one day you may no longer have to sit at a red light when there is no cross-traffic in the green lanes; with real-time data, traffic lights would adjust accordingly. Learn more in the video below.
"This feature represents Audi's first step in vehicle-to-infrastructure integration," said Pom Malhotra, General Manager, Connected Vehicles. "In the future we could envision this technology integrated into vehicle navigation, start/stop functionality and can even be used to help improve traffic flow in municipalities. These improvements could lead to better overall efficiency and shorter commuting times."
Currently, the Traffic Light Information feature does not tell drivers when lights are going to turn red, but we bet this is in the pipeline. Additionally, there is currently not a list of the cities that will work with Audi's Traffic Light Information V21 technology, but when more details are revealed, you can be sure to find them on Audi Springfield's blog.